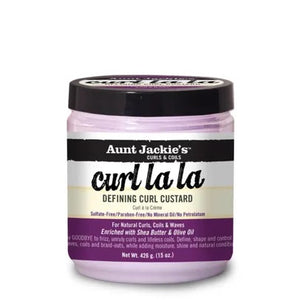 GREAT FOR 
Kiss frizzy, hard to tame hair good-bye. The mega-moisture humectants and Curl La La gave long-lasting bounce to curls, and shine and definition to spirals and coils.
What will it do for my hair?
Define your signature look by adding a little or a lot. Whatever your style rest assure that it will be well moisturized and soft to the touch, without caking or flaking. Use it as often as needed on wet or dry hair.