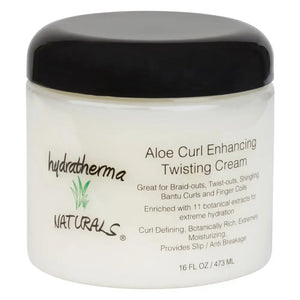 If you are not a huge fan of gel, you will absolutely love this styling product. This multipurpose cream will give your curls hold without weighing the hair down. It is excellent for braid-outs, twist-outs, rod sets and  bantu curls! Works well to hold those curls on natural hair and chemically treated hair. Contains a unique blend of 11 botanical extracts used to soften and give the hair a healthy shine! 


Can be used on wet or dry hair.
A Hydratherma Naturals Styling Product.
Great for Braid-outs, Twist-outs, Shingling, Bantu Curls and Finger Coils
Enriched with 11 botanical extracts for extreme hydration
Holds Curls, Botanically Rich, Extremely Moisturizing, Provides Slip / Anti Breakage
Keeps curls smooth and frizz free while giving incredible shine.