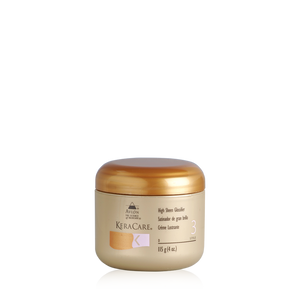 A light oil that moisturizes, conditions and softens hair.
Produces magnificent shine.
Size: 4 oz.
FEATURES
Maximizes sheen, and minimizes moisture loss of the hair and scalp. Contains natural lipophilic emollients to seal cuticle surfaces. Minimizes breakage. Hair remains glowing, full-bodied and fluid with motion. Available in 4 oz. size.
BENEFITS
Revitalizes dull dry hair.
Will not weigh hair down, hair remains full bodied.
Light conditioning formula.
Seals cuticle to reduce breakage.
Thermal appliance protection.
DIRECTIONS
Rub a dime-sized amount between palms and distribute along hairstrands. Massage also onto scalp if it tends to be dry. Comb through and style. Use for styling manageability and daily hair glossing when hair looks lifeless.