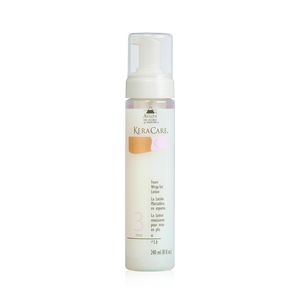 Provides a fabulous hold while producing full, incredibly lustrous sets.
Superb detangling formula for effortless comb-outs, superior hold and total manageability.
Size: 8 fl. oz.
FEATURES
Heat activated conditioners seal each strand. Flake-free. Foaming pump dispenser provides an easy, controlled product application for full head or spot usage. Available in 32 fl. oz. and 8 fl. oz. sizes.
BENEFITS
Deep conditions and moisturizes hair as it penetrates cuticles during dryer setting.
Conditioners and natural lubricants protect each strand during thermal styling.
Leaves hair soft, silky with exceptional shine.
Provides superior manageability with remarkable bounce and body.
Easy wet combing for effortless combouts.