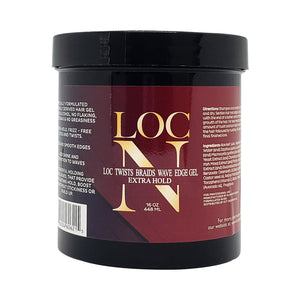 Get a strong, long-lasting hold with Loc N Extra Hold Gel. This powerful formula is specifically designed to provide a strong, yet flexible hold for your hair, helping to keep it in place all day. Infused with natural ingredients like aloe vera and chamomile, this gel helps to nourish and protect your hair while providing a firm hold.
Perfect for all hair types, including locs, wraps, and twists, this extra hold gel is easy to apply and style. Simply apply a small amount to your hair and style as desired for optimal results. The non-greasy formula leaves no residue, making it a perfect choice for a polished, finished look.
Experience the benefits of natural ingredients and a strong hold with Loc N Extra Hold Gel.